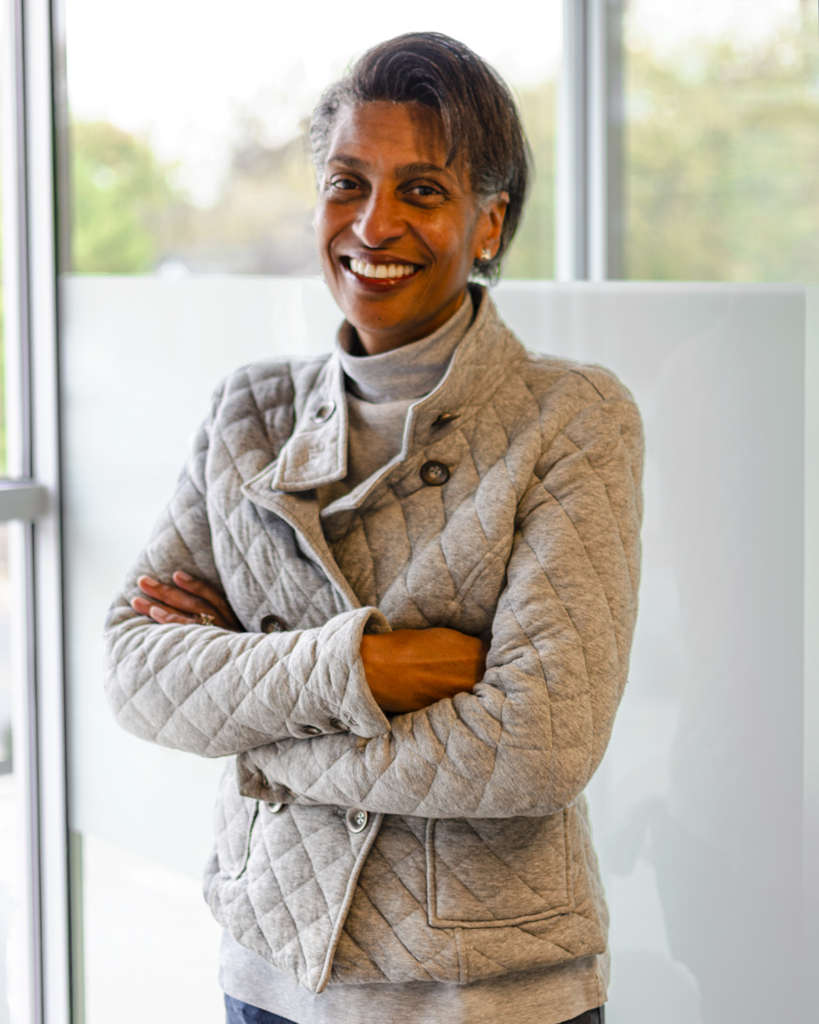 Q&A WITH ANDREA PRUNEAU FOR WOMEN IN CONSTRUCTION WEEK
Q: What (or who) inspires you in your work in construction?
AP: As you go through your career, you will come across people who personify excellence in different areas. It may be tradespeople, surveyors, project managers, estimators, architects, engineers, or any other participant in what we do. When you see it, you will recognize it. I have had a feeling of awe regarding many people in different positions. When you get to witness that peak performance, it is truly inspiring!
Q: What do you love the most about this industry?
AP: This is such a collaborative industry. No one builds buildings alone. It takes a broad spectrum of professionals and skilled trades coming together to build. I love it. Oh, that the world had to function under our parameters. It would be a better place.
Q: What would you say to younger women to encourage them to consider a career in construction?
AP: For most young people, it is difficult to appreciate what a person does day-to-day in their work. Even if you get to shadow someone, it can be deceiving. That said, I appreciate the diverse range of things that one can do related to this industry. So, if you study architecture as I did, you would still have so many options that you could surely find something of interest that is related, or at least tangential.
Q: Why did you choose construction? What led you to here?
AP: As a child, when I was asked what I wanted to be when I grew up, having been told that "artist" was not an option, I picked architecture because combining art and math allowed me to pick a "realistic" career choice. Now, when I give career day talks in high schools and middle schools, I let them know that they can choose whatever interests them, but they should have a plan. I digress, because clearly, architecture is not exactly construction, and I do not practice architecture, even though that is what I studied and where I started my career. I feel that an education is foundational. It is where you start, and if you choose wisely, you will have latitude to move to a place where your career brings you joy. When I moved from architecture to construction, I found my passion. The rest is history.
Q: What has been the most surprising part of being a woman working in construction?
AP: After living through the Women's Movement in the late 60s and early 70s, I was a little surprised that my perceived state of advancement for women was more of a pipe dream than a reality. My confidence, combined with what could only be described as disillusionment, catapulted my career. Proof positive that ignorance is bliss. I was already pretty successful by the time reality, coupled with a little cynicism, hit me. But, I have no regrets. I just wish that more women had stuck around. And I do believe that things are changing for the better in terms of opportunities for women.
Q: What is your most memorable moment in construction?
AP: I have had many. They range between exhilarating and frightening, and there are probably enough to write a short story, if not a book. So, I will share a hand full. Among the most exhilarating was climbing to the top of a tower crane and looking out over the city with my arms stretched wide.  The best analogy I can give is how you would imagine it felt for Leonardo DiCaprio and Kate Winslet on the bow of the Titanic. Being lowered down a caisson shaft was also very cool, but in an eerie kind of way. I have had a few experiences that felt life threatening. Clearly, very memorable. Perhaps to share another time. Those experiences contributed to my commitment to safety.
Q: Do you have a favorite project?
AP: For sure, my first was my favorite.  I grew so much during the process.  I was like a sponge, and the breadth of experiences that I had forever galvanized my love of this industry.