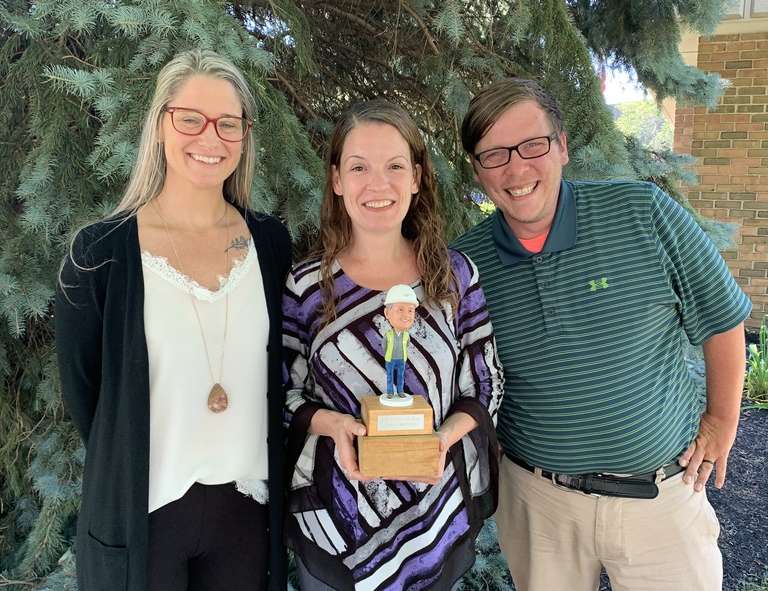 Congratulations to Marker's Associate of the Month, Crystal Wilson!
Recognized by her peers for consistently going above and beyond, Crystal is known for being reliable, resourceful, and engaged. Her passion for being a team player is contagious!
During the surprise award presentation, fellow associates had the following things to say about Crystal:
"You take new people under your wing." ~ Debbie Earick
"You're always helpful to me and others; you include me in different tasks and help me learn. You are awe-inspiring." ~ Seth Long
"You get it done. You're a role model, you're resourceful, engaged, and always working towards the betterment of the team. You think through things and want the best outcome." ~ Matt Ludwig
"You always find a way to get things done; you're a team player." ~ Alison Marker
We are grateful to have you on our team! Thank you for all you do, Crystal!