Our expertise in project selection, acquisition strategy, underwriting, deal structuring, and collaborative design and execution management allows for successful delivery of real estate development solutions tailored to every client's needs.
We can provide turn-key development solutions covering many uses. From capital sourcing, economic feasibility analysis, and land acquisition to preconstruction, construction delivery, and occupancy, we engage creative and flexible approaches to development projects.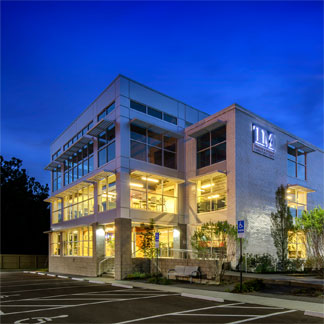 Rehabilitation / Historic Restoration
We identify distressed and historically- significant assets with the vision of restoring them to their highest and best use. An integral part of this process includes sourcing complex tax credits and procuring alternative capital solutions to make development of these historic assets viable.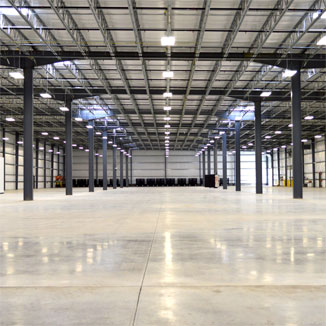 Industrial
Proven track record of developing built to suit and speculative industrial assets throughout Central Ohio. Through extensive experience in the industrial market we help clients identify properly located and properly suited industrial assets to ensure maximum economic upside and long term stability.
Multifamily / Mixed Use
We actively pursue urban sites where our team expresses its passion for creating vibrant projects that gracefully integrate and blend different property types into the surrounding neighborhood; cultivating a more vibrant area and a greater sense of community.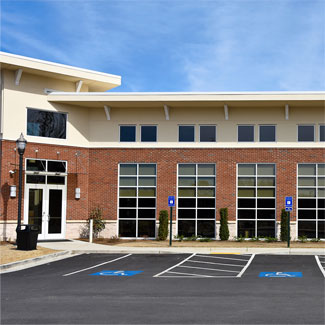 Medical Office
In close partnership with medical service providers throughout Ohio, we offer a variety of built to suit, and existing medical office options.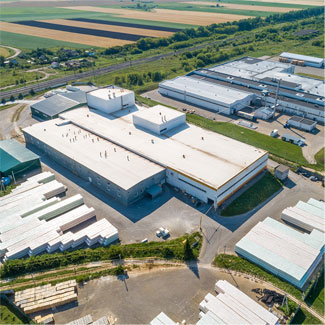 Land Development
Whether an industrial park or expanding commerce center, Marker Development has the expertise to work with public and private partners to create and deliver a multi-phased, cohesive development.
Student Housing
In conjunction with our university partners, Marker Development has a history of providing alternative housing solutions to institutions of higher learning to accommodate the ever-changing preferences of today's students.
Marker Inc.'s General Counsel and President of Marker Development, Kirk oversees legal activities, policies, and risk management for the corporation.
He focuses his real estate development efforts on front end deal structuring, land acquisition, diligence, and transitioning deals to preconstruction activities. Prior to joining Marker Development, Kirk was a commercial real estate and construction attorney at an Am Law 200 law firm. Kirk's real estate practice focused on real estate acquisitions, dispositions, development, financing, and leasing where he was involved in transactions totaling over $1.8 billion. He regularly drafted, negotiated, and analyzed commercial purchase and sale agreements, loan agreements, subordination agreements, mortgages, notes, leases, licenses, easements, and CC&Rs. All of Kirk's real estate transactions included a due diligence component identifying and curing title and environmental issues, as well as corporate due diligence including the review of operating and partnership agreements. In addition to Kirk's real estate experience, he has extensive experience in construction and development. Prior to law school, Kirk worked for Marker Inc. where he served in several positions, including project engineer, project manager, senior project manager, preconstruction manager, project executive, BIM technology manager, and civic/municipal division manager.
As Vice President of Finance & Development, Chris focuses on the sourcing, underwriting, structuring, and financing of potential investments. Additionally, he maintains involvement throughout the project life cycle, ensuring success by overseeing the development process, maximizing the capital structure, and monitoring the ongoing performance of each investment.
Prior to joining Marker Development, Chris worked at a national commercial mortgage banking firm, where he was responsible for structuring, underwriting, and managing the loan closing process for over $350 million of commercial real estate loans, for a wide array of asset types, from capital sources including life insurance companies, conduits, government agencies, and commercial banks. A graduate of Miami University, Chris holds a Bachelor of Science degree in Accounting. Chris is actively involved in the NAIOP Developing Leaders program and ULI.
As Vice President of Acquisition & Development, Grant is responsible for identifying sites, deal negotiation, and acquisition of investments. Through market research and site due diligence to permanent financing, Grant maintains involvement throughout the project life cycle to ensure the success of the project and those involved.
Prior to joining Marker Development, Grant worked for a national multifamily & mixed-use development firm with over 7,200 units in 5 markets.  Grant was responsible for identifying new development opportunities across markets, working with local and municipal leaders & partners, and deal negotiations.  Most recently, he worked for an affiliate of the firm, specializing in the construction and sale of luxury subdivisions and single family homes ranging in value from $800K to $3M. Grant holds a Bachelor of Science degree from The Ohio State University and holds his real estate license in the state of Ohio. He is actively involved with ULI and the BIA.
As Controller of Marker Development, Sherrie is responsible for financial reporting both internally and to project stakeholders. Sherrie's extensive experience with both finance and accounting procedures has helped her to refine back-end processes, increase communication efficiencies, and expedite the production of financial reporting for Marker Development. Additionally, Sherries plays an important role in helping to progress the company's long-term objectives by creating the additional structure needed for continued growth and future developments.
Prior to joining Marker Development, Sherrie worked for a Columbus based property management company where she was responsible for financial reporting to third party owners for a broad range of industries including office, retail, industrial, medical, and residential properties. Sherrie holds a Bachelor of Science degree in Accounting from Franklin University.
As Development Associate, Ryan focuses on finance and accounting of all development deals, enacting deal-specific reporting procedures and interfacing with banks and equity partners throughout the deal. He is integral to analyzing deal financial feasibility and assisting with closing of deal debt and equity financing.
Prior to joining Marker Development, Ryan worked with another Columbus area developer where he was primarily responsible for project funding, financial planning, and analysis. Ryan has worked extensively with various lending institutions and equity partners facilitating funding structures, having processed over $200M to date. He utilized his experience at each phase, working closely with cross-functional teams throughout the project lifecycle including pre-development, construction, lease-up, and through stabilization. Ryan holds degrees in Finance Management and Business Administration.
As Development Associate, Spencer provides support to the development team on numerous deals assisting with planning, due diligence, leasing and tenant engagement, design, entitlements, title matters, and closings of acquisitions, dispositions, and financing. Spencer also focuses on construction management activities from preconstruction to closeout assisting with design and bidding documents, evaluating proposals, and overseeing construction progress and scheduling.
Prior to joining Marker Development, Spencer worked for a national appraisal firm, where he developed valuations on proposed and existing commercial properties for financing, tax, and estate planning purposes. He has experience appraising retail, office, industrial, ground lease, and development land in addition to mixed-use and multifamily assets. Spencer holds a Bachelor of Science degree with a specialization in finance and real estate. Prior to commercial appraisal, he worked in wealth management.
Contact Marker Development
Whether you're looking to partner with us or you just have some questions, we'd love to hear from you.
Columbus
(614) 754.8349
2011 Riverside Drive
Columbus, Ohio 43221
Bellefontaine
(937) 599.2160
PO Box 250, 2084 US 68 South
Bellefontaine, Ohio 43311