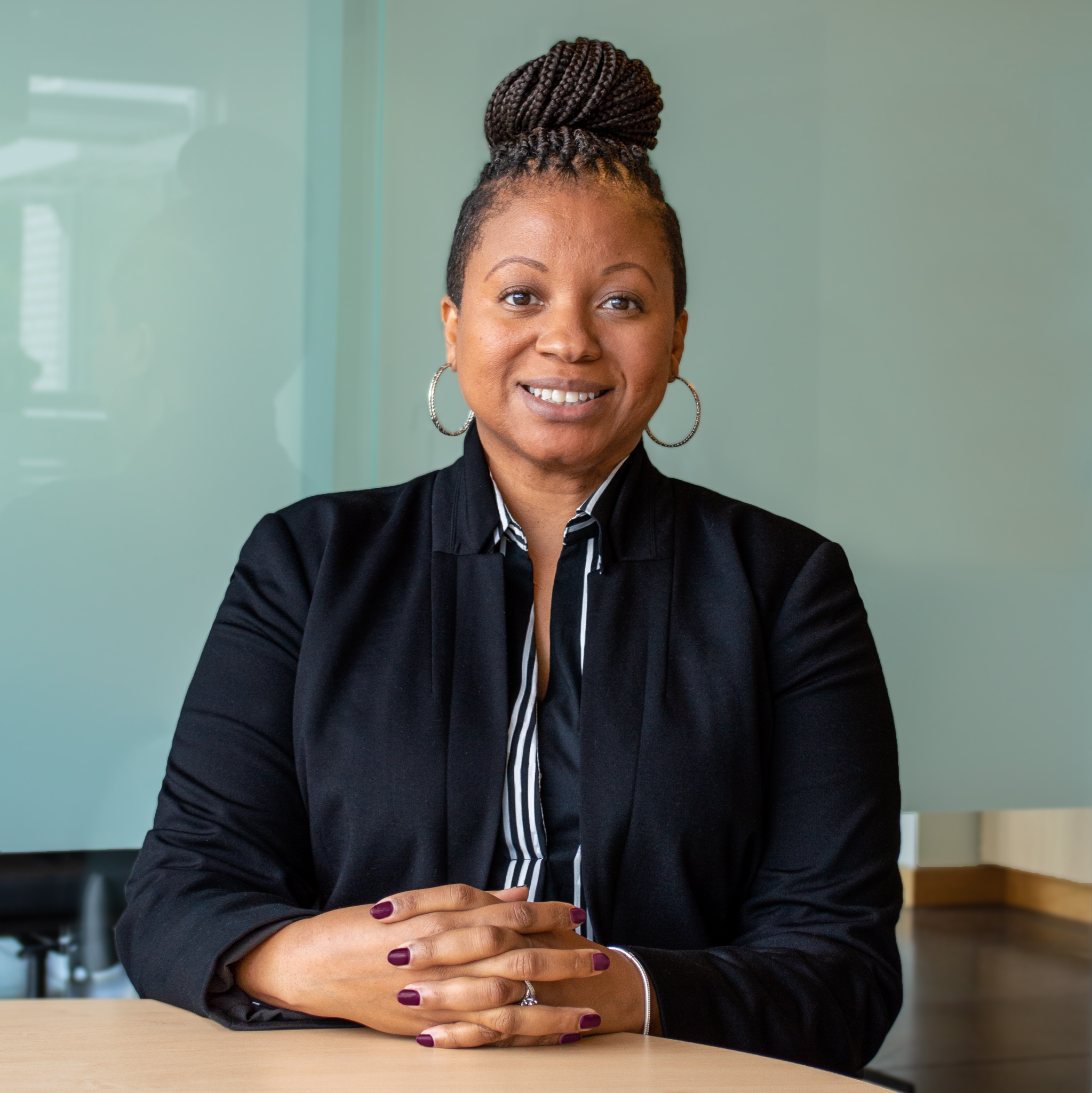 "I am not the loudest person in the room. But please don't underestimate my strength and capabilities."
~ Evelyne Yarborough
Do not mistake her quiet nature for being weak. She is anything but that.
Evelyne Yarborough joined Marker Construction in 2014, after a decade of working in the real estate and construction industry in her hometown of Brooklyn, New York. As someone who has never wanted to be in the spotlight, Evelyne has enjoyed her role as a Project Administrator – a role that allows her to be at the center of our construction projects yet work behind the scenes with the project teams to keep everything moving smoothly and streamlined.
She is not one to sit back when she sees work that needs to be done outside of her primary role and responsibilities, however. She knows when she is needed to step up and serve as a leader. In 2020, after George Floyd's murder, Evelyne saw a need to create a safe space to talk about what was going on in the Black community and find ways for Marker to make a difference. She helped form an employee resource group to focus on supporting and lifting up BIPOC associates and create an impact on our community. She created the name for the group, "Strength in Unity," to reinforce that we can do so much more when we are all working together. She shared: "We know that having a conversation about race-related issues can be a difficult one, but I believe if we all come with the purest intentions and not just listen, but listen with an understanding and an open heart, we can move forward together."
The SIU committee hosts critical conversations in the workplace related to race, social injustice, implicit bias, and inclusion. The committee leads year-round initiatives that celebrate and promote people of color, including organizing Juneteenth and Black History Month celebrations, coordinating volunteer efforts in our communities, sponsoring events for organizations focused on the advancement of BIPOC, and adopting families in need for the holidays. The committee also reviews and makes recommendations on company policies, and participates in recruitment and retention strategies, as well as minority subcontractor outreach.
After recently completing the WELD Pathway to Management Program for Women of Color in 2022, Evelyne decided to lean in even further to her work in the DEI space at Marker, and she is currently participating in the @Columbus Chamber of Commerce's Next Level DEIA cohort. Evelyne is looking forward to embracing this journey and picking up some great tools to bring back and create an even better, more inclusive experience at Marker!
Evelyne is known for her confidence, grace, and her inner strength. Her "I'm still winning" attitude is how she's been able to maintain her stride, her sense of who she is as a Black woman in a male-dominated industry, and not allow hurdles to stop her from reaching her goals.
We are incredibly lucky to have her on our team, leading initiatives that are important to her and to the organization. She inspires us and leads us in celebrating Black people and culture. We thank her for her leadership and her vision.