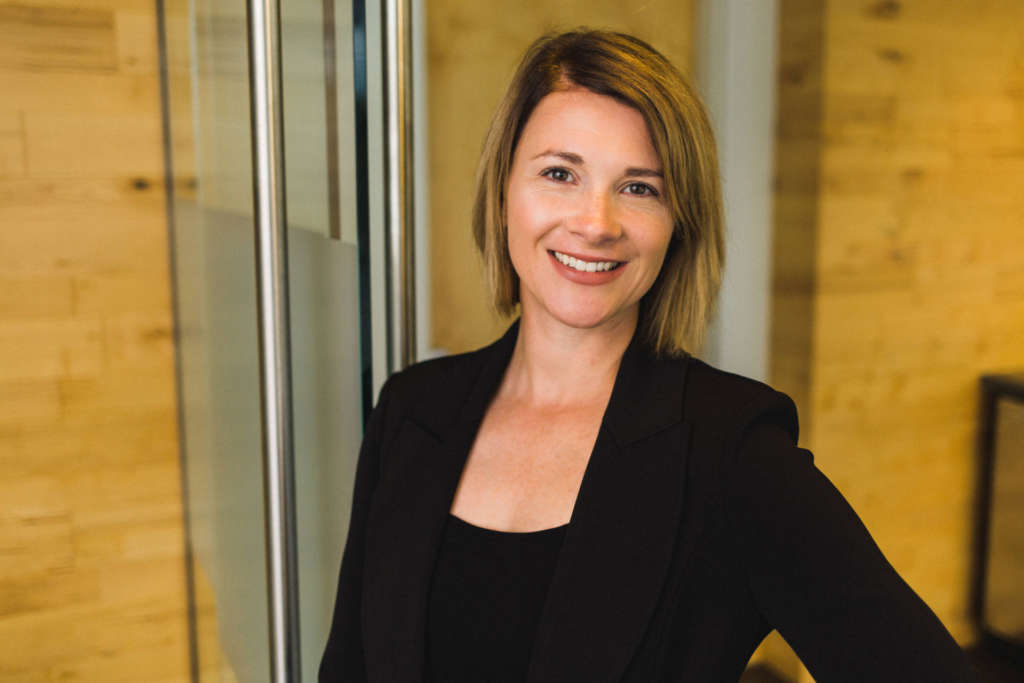 Alison Marker, President of Marker Construction, has been named to the prestigious Columbus Business First 40 Under 40 list for 2021.
One of the most highly sought-after lists in Central Ohio showcases some of the best and brightest community leaders who are shaping the future of Central Ohio. The competitive section process included a record-breaking 250 applications.
Alison began her career not in construction but as a psychotherapist, practicing for ten years in the mental health industry. She joined Marker Construction in 2012 as the head of Human Resources and Marketing. Her background in working with people on their growth and development provided a strong foundation and perspective for the organization's focus on recruiting and development during a time of growth and expansion into the central Ohio market. Known for being thoughtful, compassionate, and committed to the business, Alison was named President of Marker in 2018.
Alison is a life-long learner, exemplified by a multitude of degrees. She graduated Cum Laude from Miami University with a double-major in Psychology and Women's Studies before attending graduate school at The Ohio State University and receiving her Master's in Clinical Social Work. As if that wasn't enough, she recently began her pursuit of a Master's in Business Administration from Capital University and is expected to graduate in early 2023.
Besides formal education, Alison gravitates to opportunities that enhance her leadership skills, always striving to be the best. She completed a three-year post-graduate training program in Gestalt Psychotherapy at the Gestalt Institute of Central Ohio, an Executive Leadership Program through the Mahler Advanced Management, as well as the Executive Leadership Experience at the Builder's Exchange (BX) of Central Ohio. This intense, 11-session course is built for senior-level executives in construction companies. After completion, Alison has continued to stay involved with the BX as a presenter on leadership skills and now serving on their board of directors.
Alison believes that our responsibility to our communities reaches far beyond our construction projects, our clients, and our team members. Through sponsorships, volunteer efforts, local school involvement, donations, and contributions of time and material, she strives to lend a hand to help those in need and help grow vital and vibrant communities all around us. She is active on many boards and committees, including the following:
Builder's Exchange of Central Ohio, Board Member (2020 – present), Cornerstone Committee (2019), Scholarship Committee (2021)
Associated Builders and Contractors – Ohio Valley Chapter, Board Member (2020 to present)
OSU Construction Systems Management – Industry Advisory Committee, former Chair of the Diversity Committee (2016 -2020)
United Way of Logan County, 2019 Campaign Chair and Board Member
Community Shelter Board, Women Leaders Member (2015 – present), Event Co-Chair, Wine Women & Shoes (2017 – 2020)
"Through both business and community leadership, Alison is one of the rising leaders in the Central Ohio community, and is beyond deserving of this recognition," states nominator, Will Zell, CEO of Zell Capital.
To learn more about the 2021 Columbus Business First 40 Under 40 class, visit: https://www.bizjournals.com/columbus/news/2021/04/12/the-business-first-40-under-40-here-are-the-2020.html