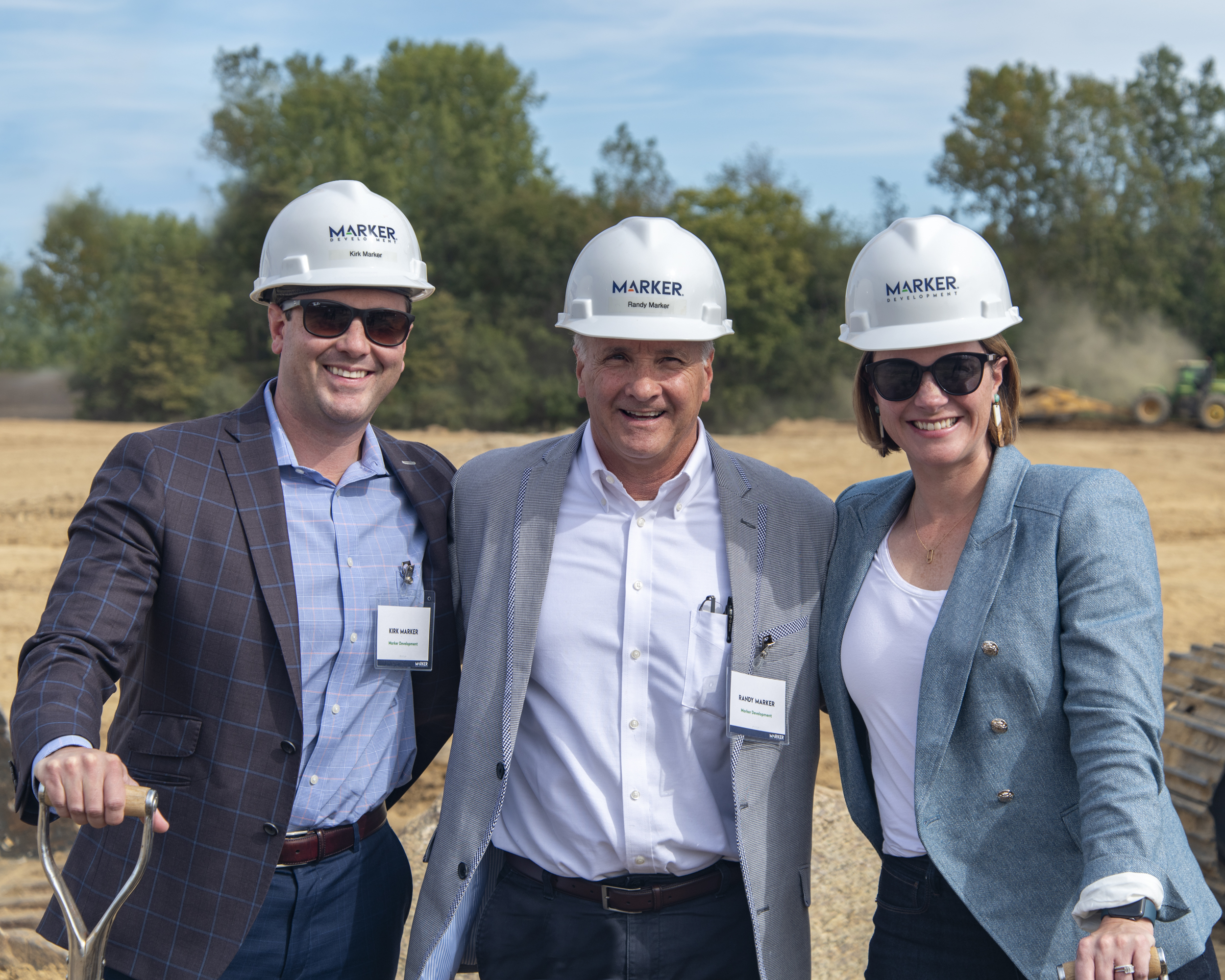 We are pleased to announce that Marker, Inc. was honored at the Conway Center for Family Businesses' 24th Annual Family Business Awards program with the Succession Planning and Implementation Award.
Established in 1998 to recognize excellence in family businesses, the annual awards program is an opportunity to celebrate the accomplishments of Central Ohio family businesses. "Family businesses are the backbone of the American economy and are vital to the Central Ohio economy and community," said Jill Hofmans, Executive Director of the Conway Center for Family Business. "Marker, Inc. recently transitioned to their third generation through thoughtful and consistent succession planning. They deserve this recognition of their hard work on the succession process."
Marker was originally founded in 1956 by Robert Thomas and his father-in-law, Herbert Hall, under the name Robert Thomas Construction Company. In 1965, Harold Marker formed a partnership with Mr. Thomas, and the company was renamed Thomas & Marker Construction Co. The expansion in the 1990's and 2000's was led by Randy Marker and his brother-in-law, Pat Ellis, and was a time of steady and consistent growth. The company rebranded to Marker, Inc. in 2020, to reflect the progression to the next generation of leaders. At this time, the company also carved out their real estate arm to create a separate, but affiliated company, Marker Development.
In November 2021, Marker successfully completed the implementation of a multi-year management and ownership succession plan to transition the construction company to the third generation. Randy passed the CEO torch to his daughter, Alison Marker, now President + CEO of Marker, Inc. Randy's son, Kirk Marker, is the President of Marker Development, in addition to serving as General Counsel of Marker, Inc. Randy remains active on the executive committee and Board of both entities, and provides counsel as needed.
Alison shared, "Randy, Kirk, and I were ready for this transition, thanks in large part to the guidance and support from Jill Hofmans, Bea Wolper, and our family business peers at the Conway Center. Our membership and involvement in Conway have been key to our successful ownership and management succession."
The Conway Center for Family Business is a non-profit organization dedicated to providing education programs, resources, and networking opportunities to support the growth and success of family-owned businesses.
Thank you to the Conway Center for Family Business for honoring Marker with a Succession Planning and Implementation Award, and congratulations to all of this year's award recipients!
Visit https://www.familybusinesscenter.com/meet-the-2022-family-business-award-honorees/ to learn more about this year's award honorees.