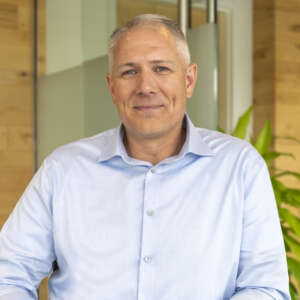 Marker, Inc. is proud to announce that Mike Girouard has joined the company as its Senior Vice President.
A leader in the construction industry, Mike brings more than 25 years of experience in all aspects of commercial construction, including business development, preconstruction, operations, strategy, and general organizational management. In his role at Marker, Mike will serve as a key member of the executive leadership team and will work to shape financial and operational strategies that support the mission and vision of the organization.
"Mike's impressive industry experience and his collaborative, empathetic, and focused leadership style aligns perfectly with Marker's values," says Marker's President, Alison Marker. "As we work to strategically advance Marker as a leader in the construction industry, I look forward to Mike's contributions in building and empowering our team to achieve greatness."
Mike earned a bachelor's degree in mechanical engineering from Boston University and is known for relationship building with clients, team members, and trade partners. "As the construction industry evolves, I believe that Marker is poised to pave the way forward," Mike shared. "The leadership's vision has provided momentum and team energy is extremely high. I look forward to helping to develop team cohesiveness and unifying one common vision for the future."
Please join us in welcoming Mike to the Marker team!