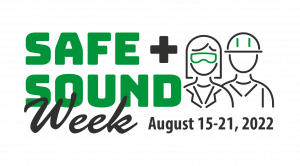 In honor of OSHA's Safe + Sound Week, a nationwide event recognizing the successes of workplace safety and health programs, our Safety Manager, Marie Nicol, prepared a quick look into our Top 5 Best Safety Practices!
As an organization, our commitment to safety can be seen throughout every department and all across aspects of the construction process. Creating a strong safety culture is imperative and we want to take this opportunity to thank our associates for leading by example as they practice safe behaviors and making safety a part of their daily conversations!
To learn more about Safe + Sound Week, click here.